Adding EasyArt macro to a Confluence page
 1. type /EasyArt and from the list of macros choose EasyArt Diagram.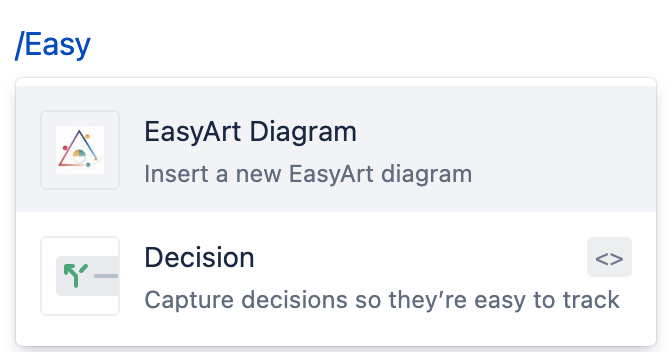 Select a diagram type from the left sidebar on the editing page. You can switch to any diagram type you want to use from the left sidebar.

Click save button to save the EasyArt Diagram macro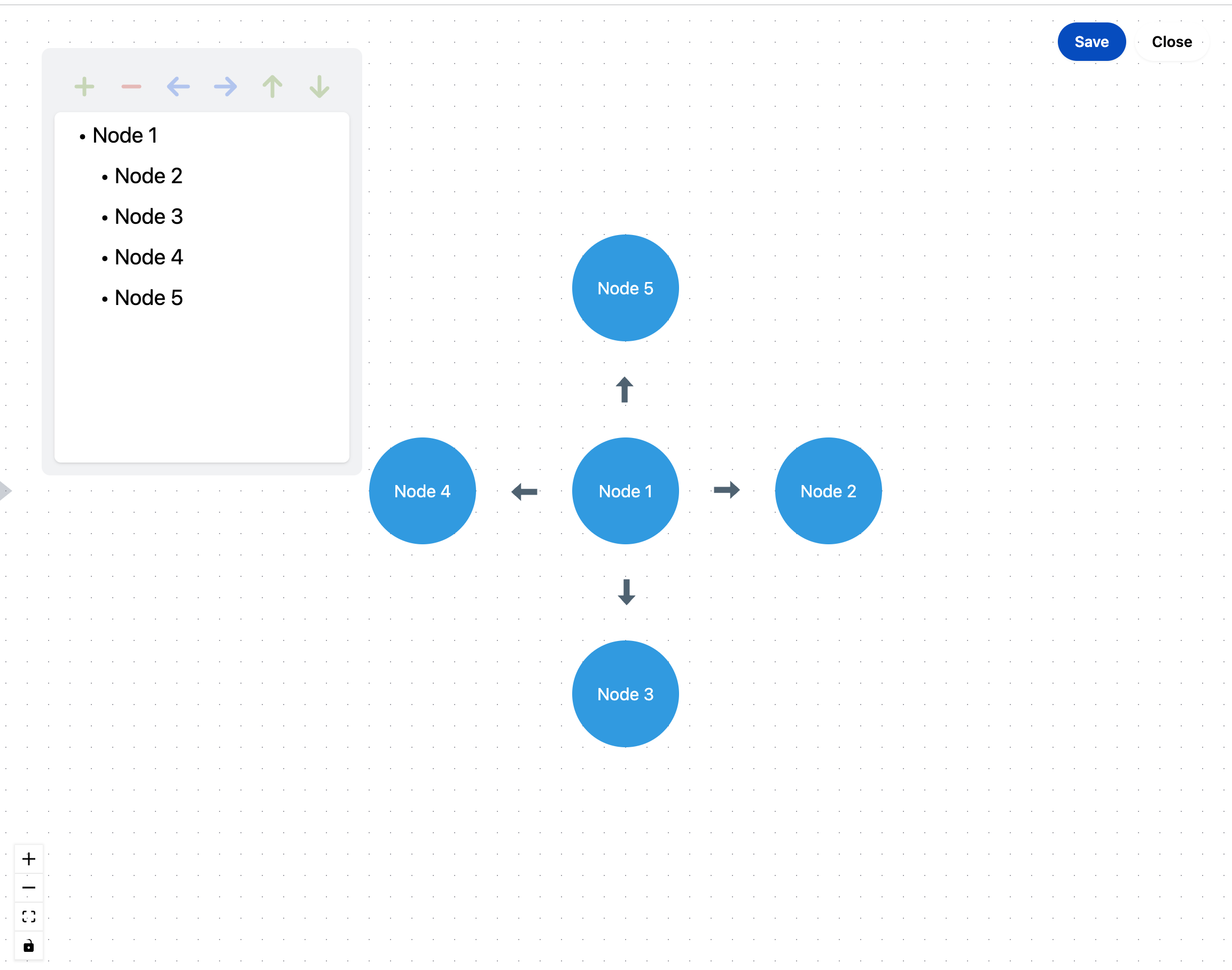 Now you can see the digram in the confluence page
Editing an existing diagram
You can edit an existing diagram while editing a Confluence page.
While editing a page in Confluence, click the diagram and in the toolbar that appears below the diagram, click the edit icon.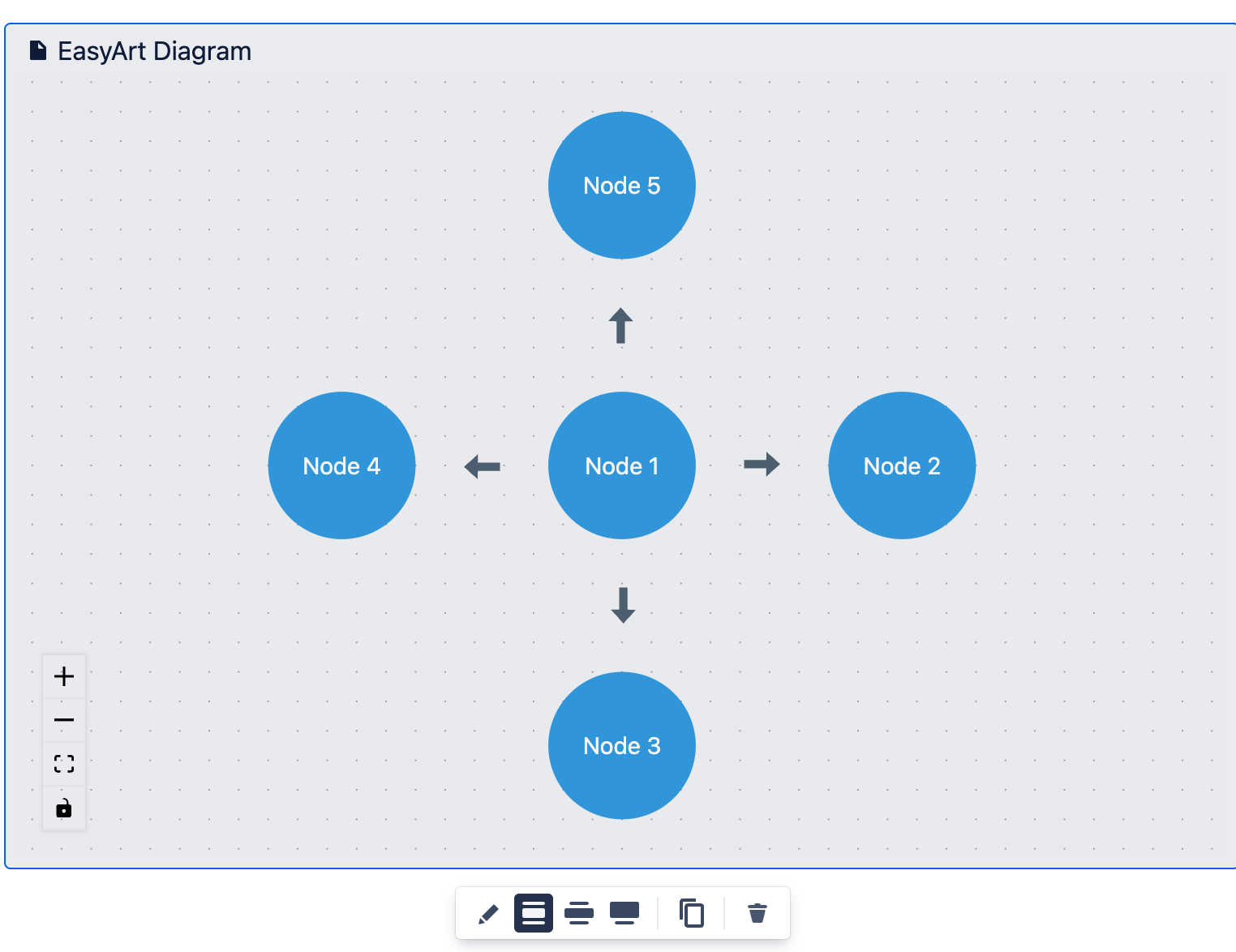 Functionality list for SmartArt Diagram
Modify text: Once a template is selected, users can customize the text inside the diagram to match their specific needs or scenarios.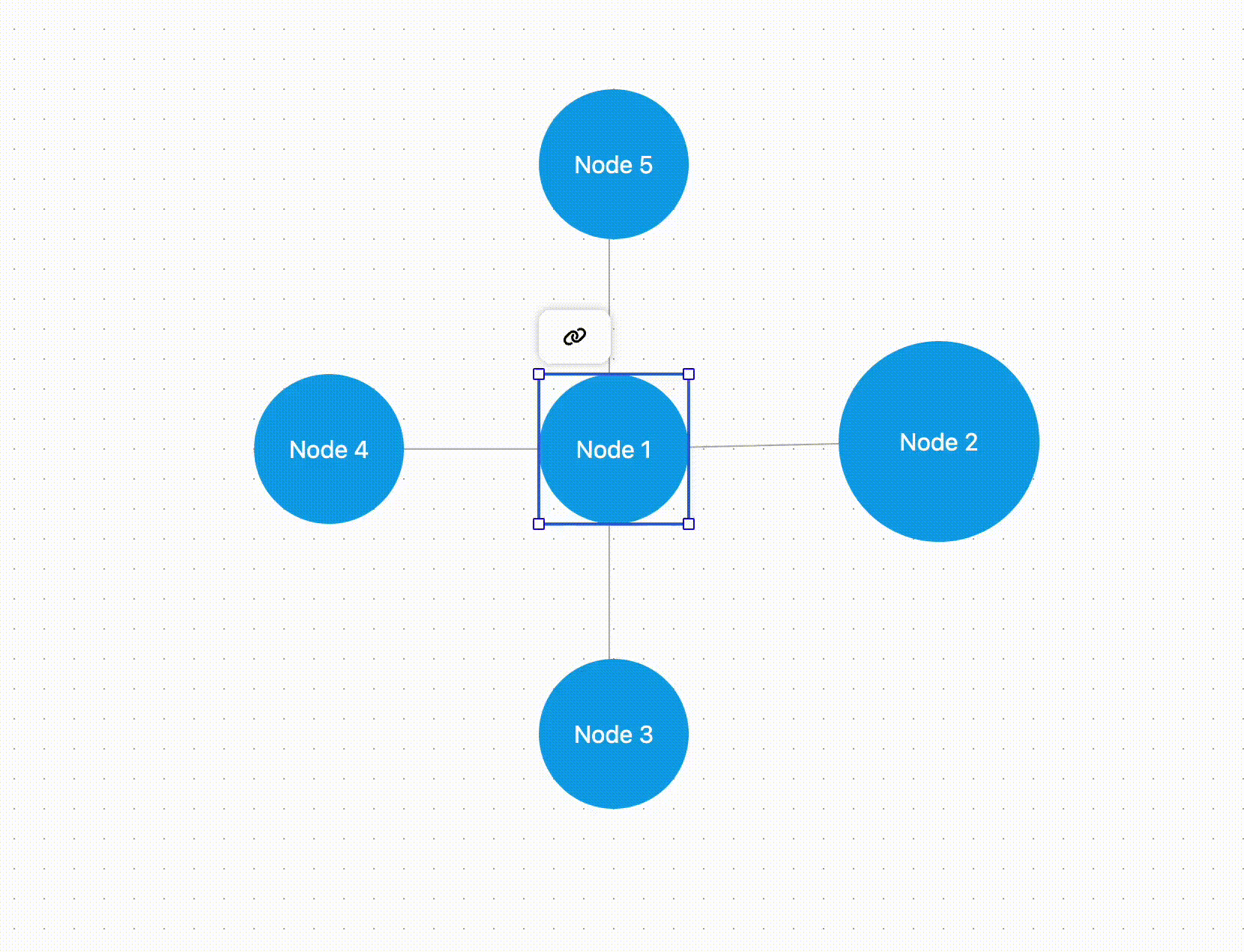 Resize the diagram: Users have the ability to adjust the size of the diagram, changing its appearance and layout within the document or presentation.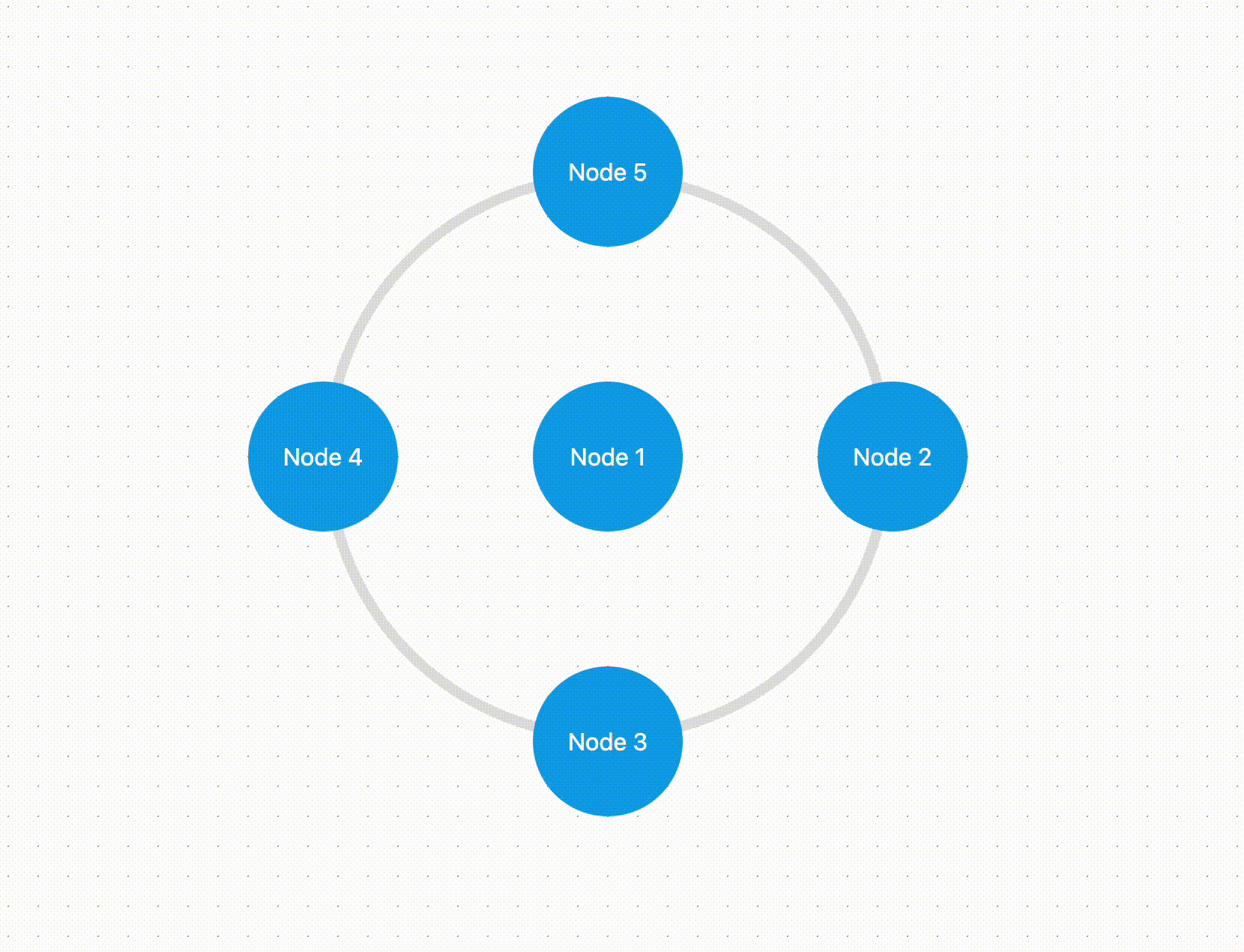 Adjust positioning: Users can move the diagram to a desired location, ensuring it is placed in the appropriate position to complement other content.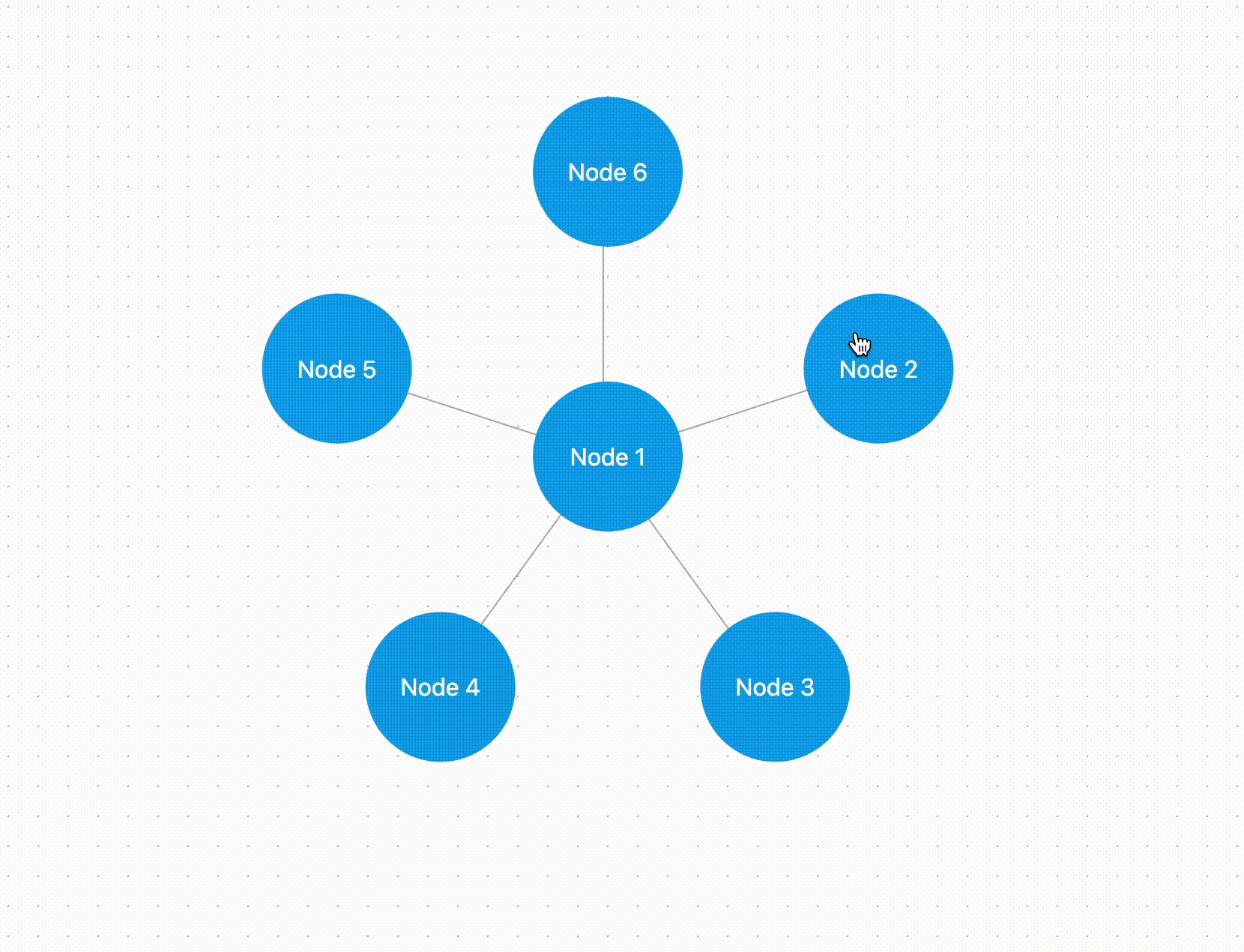 Add or remove nodes: Users have the option to add or remove nodes within the SmartArt Diagram, tailoring it to the desired hierarchical structure or content organization.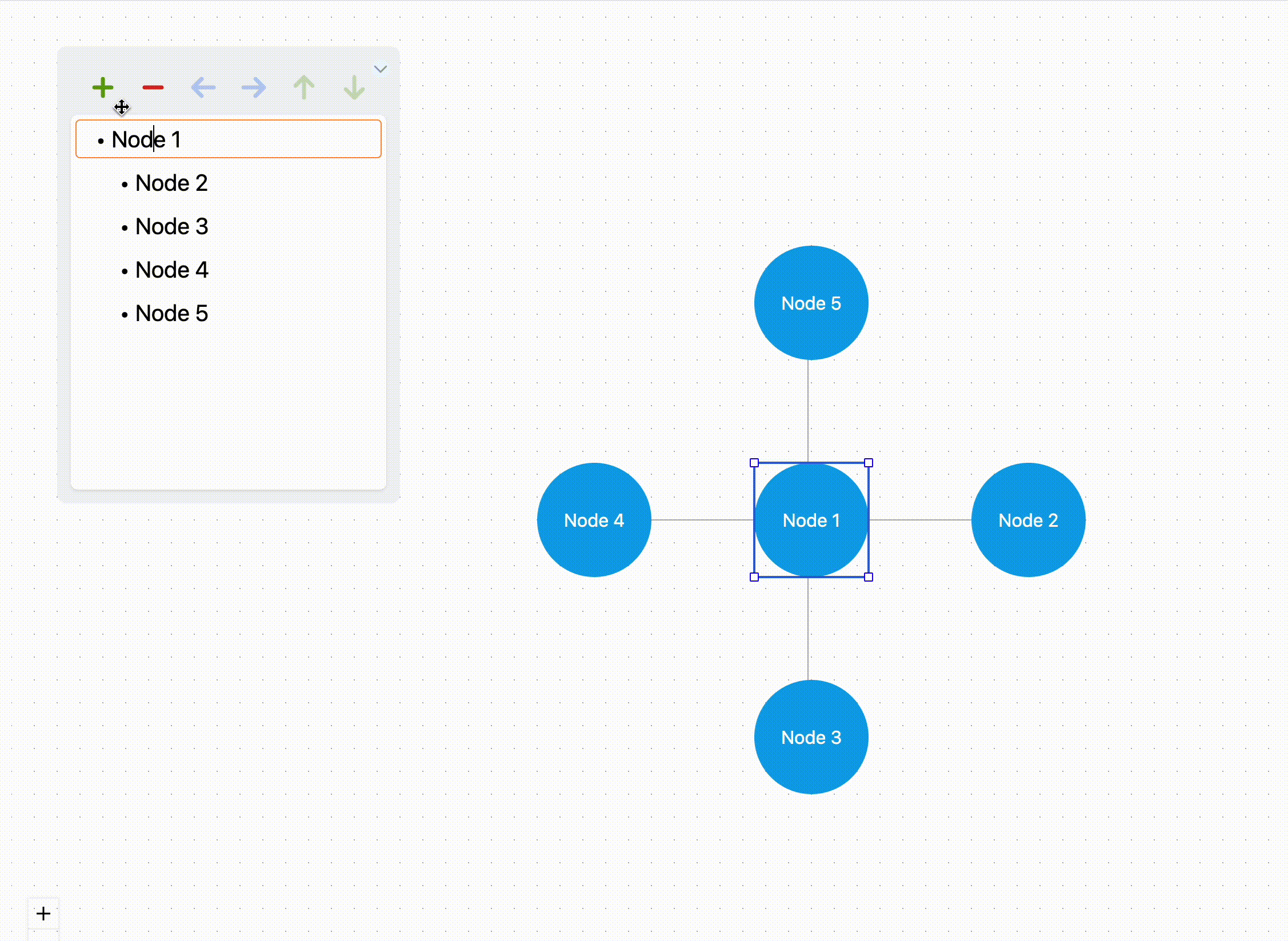 Convert diagram types: If needed, users can convert the diagram into different types to better present the desired information.